From our department of great beginnings.
I'd sold plenty of books in Europe and the Far East. Phoenix was meant to open up the American market. It was based on the fatal car bombing of an investigative reporter in Phoenix named Don Bolles.

We probably sold a dozen copies in North America. But I always liked the opening; Forrest Evers lands in Phoenix, not so fresh from London, to retire to the ranch his mother left him in her will.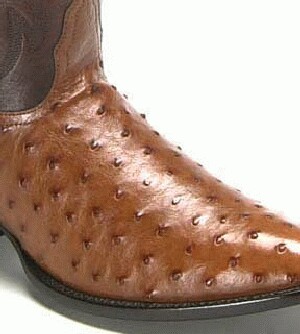 We are talking Big Boots here. Really BIGTIME Boots.
These are BIG, STUD, COWBOY BOOTS, standing wide as The Pecos in the desert sand. In the lee of the great volcanic caldera. The big man stands with his eight hundred dollar each Tony Lama Full Quill Ostrich cowboy boots on the rocks of an old foundation in the Arizona desert sand. This is MAJORLEAGUE. SERIOUS STUFF. We are not fuckin' around here. Damn straight.
The big man is wearing a red check Royal environmentally conscious Robbins flannel shirt. An authentic dimestore neckerchief, also red, is knotted correctly in front of his soon to be suntanned neck. And he is wearing sun-faded levi bluejeans, and them Bigtime Boots with them little bumps all over to signify authentic, real expensive Ostrich skin. Full Quill Ostrich Skin. Money no object. He wears the whole truly cowboy outfit and if you had the outfit you might be a cowboy. But he is not.

I am not. It's not working. I squint into the sun looking out at the Arizona mountains in the morning sun and I have to admit, I am not at home on the range. Even if it is my range.

Riding in on the big silver bird from Denver, (from New York, from London seven eye-ball aching time zones away) just after dawn, I had the feeling that I just might pass. Just an ol' cowhand coming in from the sky. Or what the hell, a guy with a ranch on his hands. Man that busts his own broncs. You know, tough but fair. A man that is at home in the saddle and carries a heavy credit card in his hip pocket. A New Age Western Man.

The feeling didn't last past the first real cowboy in the luggage hall of the Phoenix airport. He was bleary-eye hungover, with a face like an old saddlebag, wearing a sweat stained Army t-shirt, missing teeth, needing a shave. He was hoisting a dirty canvas bag off the conveyer belt when he caught sight of my brand new, bumpy skin ostrich cowboy boots. "Shine them fuckers with Clearasil?" he asked without moving his jaw, moving off out the door without looking back.
There ought to be, somewhere, hanging in a closet, a suit of clothes an ex-racing driver can put on without feeling like he is from another planet. Something he could wear so that wherever he goes he doesn't get the feeling that everybody is speaking another language and doing whatever they do at half speed